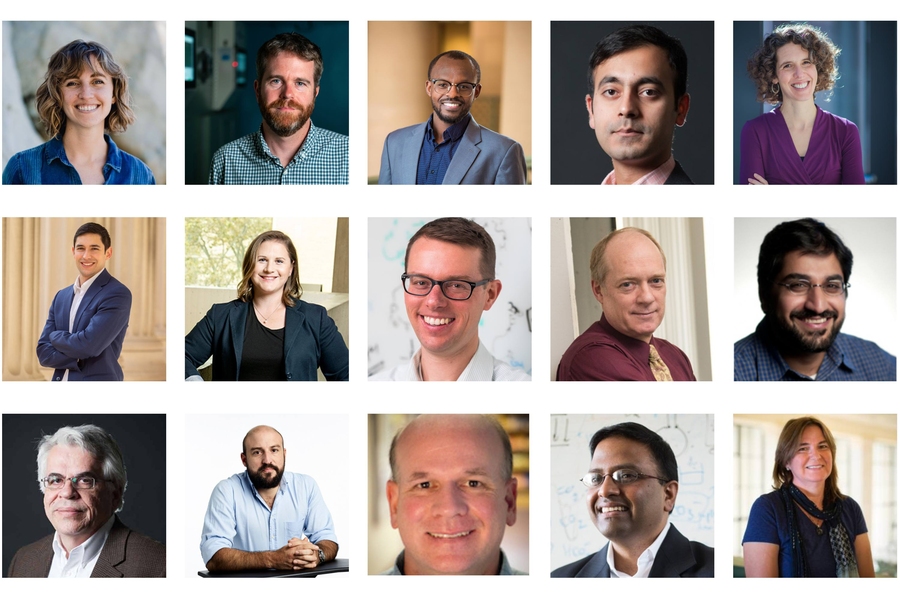 Maria Paula Acosta Bello/MIT News | Today, the Abdul Latif Jameel Water and Food Systems Lab (J-WAFS) announced its ninth round of seed grants to support innovative research projects at MIT. The grants are designed to fund research efforts that tackle challenges related to water and food for human use, with the ultimate goal of creating meaningful impact as the world population continues to grow and the planet undergoes significant climate and environmental changes.
Ten new projects led by 15 researchers from seven different departments will be supported this year. The projects address a range of challenges by employing advanced materials, technology innovations, and new approaches to resource management. The new projects aim to remove harmful chemicals from water sources, develop monitoring and other systems to help manage various aquaculture industries, optimize water purification materials, and more.
>>Read the full MIT News article
MIT Sea Grant
One aquaculture project is being led by Robert Vincent, the assistant director at MIT's Sea Grant, Otto Cordero, associate professor in the Department of Civil and Environmental Engineering, and Michael Triantafyllou, the Henry L. and Grace Doherty Professor in Ocean Science and Engineering in the Department of Mechanical Engineering, to control harmful bacteria blooms in aquaculture algae feed production.
Aquaculture in the United States represents a $1.5 billion industry annually and helps support 1.7 million jobs, yet many American hatcheries are not able to keep up with demand. One barrier to aquaculture production is the high degree of variability in survival rates, most likely caused by a poorly controlled microbiome that leads to bacterial infections and sub-optimal feed efficiency. Triantafyllou, Vincent, and Cordero plan to monitor the microbiome composition of a shellfish hatchery in order to identify possible causing agents of mortality, as well as beneficial microbes. They hope to pair microbe data with detail phenotypic information about the animal population to generate rapid diagnostic tests and explore the potential for microbiome therapies to protect larvae and prevent future outbreaks. The researchers plan to transfer their findings and technology to the local and regional aquaculture community to ensure healthy aquaculture production that will support the expansion of the U.S. aquaculture industry.
>>Read the full MIT News article
>>More about the aquaculture project

https://seagrant.mit.edu/wp-content/uploads/2023/05/J-WAFS-2023-Seed-Grant-Annoucement.jpg
600
900
Lily Keyes
https://seagrant.mit.edu/wp-content/uploads/2023/05/MITSG_logo_website.png
Lily Keyes
2023-05-18 15:52:15
2023-05-18 18:54:42
J-WAFS Announces 2023 Seed Grant Recipients | Aquaculture Funded Project