Milica Stojanovic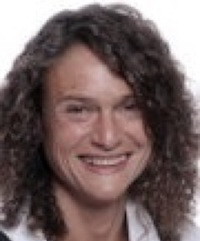 Phone: 617-253-7136
Fax: 617-258-5730
millitsa@mit.edu
MIT Sea Grant
Milica Stojanovic is an Associate Professor at Northeastern University, Department of Electrical and Computer Engineering, a Visiting Scientist at Massachusetts Institute of Technology, and a Guest Investigator at the Woods Hole Oceanographic Institution (WHOI). She is affiliated with the MIT Sea Grant College Program, the AUV Laboratory, and the Center for Communications and Digital Signal Processing (CDSP).
Milica conducts research in digital communications, signal processing, and communication networks. She is interested in communication system design and performance analysis for time-varying channels, with related applications to mobile wireless environments in general, and in particular to underwater acoustic communication channels.
Milica is an active member of the IEEE and the Acoustical Society of America. She serves as an Associate Editor for the IEEE Journal of Oceanic Engineering, IEEE Transactions on Signal Processing, and the Elsevier Journal of Physical Communication. She is also a member of the IEEE Ocean Engineering Society's Administrative Committee.
Entries by Milica Stojanovic
Current Projects
MAILING ADDRESS
MIT Sea Grant College Program
Massachusetts Institute of Technology
77 Massachusetts Avenue, NW98-151
Cambridge, MA 02139