Chrys Chryssostomidis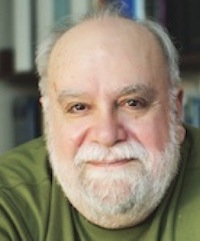 Phone: 617-253-7131
Fax: 617-258-5730
chrys@mit.edu
Emeritus Director, MIT Sea Grant (through February 6, 2017)
Doherty Professor of Ocean Science and Engineering
Professor, Post-Tenure of Mechanical & Ocean Engineering
MIT Sea Grant
Professor Chryssostomidis served as Director of the MIT Sea Grant College Program from 1982 to 2017, and established the Autonomous Underwater Vehicles Lab in 1989 to develop technology and systems for advanced autonomous surface and underwater vehicles.
In 2003, with MIT Sea Grant staff, he created the Sea Perch Program, funded by the Office of Naval Research. The Sea Perch program trains educators across the United States and around the world to build a simple, remotely operated underwater vehicle, or ROV, made from PVC pipe and other inexpensive, easily available materials.
His over 100 publications display his wide range of interests including design methodology for ships, vortex-induced response of flexible cylinders, underwater vehicle design, design issues in advanced shipbuilding including the all electric ship and T-Craft.
Education
Ph.D. in Ship Systems Analysis, Massachusetts Institute of Technology, 1970
S.M. in Naval Architecture, Massachusetts Institute of Technology, 1968
S.M. in Naval Architecture & Marine Engineering, Massachusetts Institute of Technology, 1967
B.Sc. in Naval Architecture, Newcastle-Upon-Tyne University, UK, 1965
MIT Service
1982-Present Professor of Ocean Engineering, MIT
1994-2002 Department Head, Department of Ocean Engineering
1981-82, 1994 Acting Department Head, Department of Ocean Engineering
1970-1982 Associate & Assistant Professor of Naval Architecture, MIT
Scientific & Professional Societies
Royal Institute of Naval Architects, England (Member)
Society of Naval Architects & Marine Engineers, USA (Fellow)
Honors & Awards
The Captain Joseph H. Linnard Prize, 1978, Best paper contributed to the proceedings of the Society of
Naval Architects & Marine Engineers
NAVSEA Research Professor, 1985-1987
School of Engineering Professor of Teaching Innovation, 1991-1993
Entries by Chrys Chryssostomidis
MAILING ADDRESS
MIT Sea Grant College Program
Massachusetts Institute of Technology
77 Massachusetts Avenue, NW98-151
Cambridge, MA 02139