Don't miss this opportunity to learn about fellowship opportunities with Prime Movers Lab, who invest in startups reinventing energy, transportation, infrastructure, manufacturing, human augmentation, and agriculture, hosted by MIT Sea Grant. Come and learn about their upcoming Fellowship and streamlined application process for MIT graduate students! Join us for good conversation, food, and then happy hour at a local establishment. We hope to see you there!
Prime Movers Lab Fellowship Presentation
Thursday, October 13, 2022 at 5pm in MIT Building 5-314
Hosted by MIT Sea Grant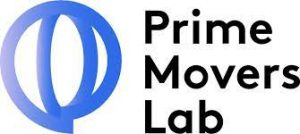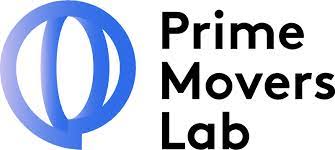 Prime Movers Lab invests in the founders of breakthrough scientific startups with the potential to transform billions of lives. Since launching in 2018, Prime Movers Lab has focused on six key areas including energy, infrastructure, transportation, agriculture, manufacturing, and human augmentation with over $1 billion of assets now currently under management.
At the core of our differentiated approach is our deep technical and scientific diligence used to evaluate groundbreaking technologies, along with a relentless commitment to serve and add value to every founder, investor, partner and member of our ecosystem. We are looking for our next cohort of Research Fellows as we continue building momentum leading with science and service to build companies of consequence as a venture capital firm.
We are offering fellowship opportunities to MIT PhD, MBA and MS students who want to gain exposure to venture capital and startups in deep technology. Fellows in this program will have an opportunity to dive deeply into an agreed upon sector of interest where the focus will be on researching existing and emerging technologies, markets, companies and potential customers for a shared area of interest. Fellows will seek out and engage with startups and experts in the field to help inform investment hypotheses and identify possible investment opportunities.
Fellows will publish a thought paper at the conclusion of their fellowship and may contribute to additional content creation and deal flow during their tenure. The Fall Fellowship is 16 weeks long, with 12 weeks dedicated to research and 4 weeks dedicated to content generation. Our Spring 2023 Cohort will kick off on January 9, 2023 and we are accepting applications through December 1, 2022. Please get in touch with Ashley at ashley@primemoverslab.com with interest or apply here.
Also, as one of the perks to our partnership, we want to offer MIT folks fast track access to our application process. This custom URL and experience has been built for distribution to the MIT community.
https://seagrant.mit.edu/wp-content/uploads/2022/10/PML.jpeg
150
335
Lily Keyes
https://seagrant.mit.edu/wp-content/uploads/2023/05/MITSG_logo_website.png
Lily Keyes
2022-10-13 11:36:33
2022-10-13 11:40:01
10/13: Prime Movers Lab Fellowship Presentation - 5pm, MIT 5-314