Please join us at MIT Sea Grant 
Wednesday, November 20, 2019 from 1:30-2:30 pm
12 Emily Street (NW98), Cambridge, MA 02139
A tax on carbon emissions is widely perceived (by economists) as the most efficient way to reduce carbon emissions and mitigate the costs of climate change.  We will briefly review the structure of integrated assessment models of climate and the economy, and show how these models determine a socially optimal climate policy (emission reduction path) and the social cost of carbon. Application of the framework to guide research into the capacity of the oceans to absorb carbon will be described.
The shipping industry accounts for approximately 3% of global carbon emissions, roughly equivalent to the carbon emissions by Germany. The International Maritime Organization (IMO) has set a goal of at least a 50% reduction in carbon emissions from shipping by 2050 and a complete decarbonization as soon as possible thereafter. A "carbon levy" on bunker fuel could contribute to that goal and the concept has recently been endorsed by influential owners, charterers, and banks. The proposals will be reviewed along with the considerations (including speed reduction) motivating the specific recommendations.
Arlie G. Sterling: President of Marsoft Inc.
Arlie G. Sterling holds degrees in economics from MIT (B.S.) and Northwestern (M.A.) and a Ph.D. in Applied Economics and Finance from MIT's Sloan School of Management. Marsoft is pioneering advanced decision support and risk management practice in the international maritime business. Marsoft is collaborating with the MIT Sea Grant Design Lab, with funding from the Overlook International Foundation, to put into place a framework to evaluate vessel retrofitting options to reduce fuel consumption and carbon emissions.
Hauke L. Kite-Powell: Senior Analyst, Marsoft, Inc.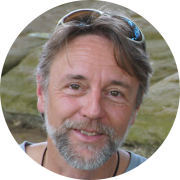 Hauke L. Kite-Powell is Senior Analyst for liquid gas shipping at Marsoft, focusing on the LNG and LPG tanker markets and trades. He holds degrees in naval architecture (B.S), technology and policy (M.S.), and ocean systems management (M.S. and Ph.D.) from the Massachusetts Institute of Technology. Dr. Kite-Powell also holds appointments as Research Specialist at the Marine Policy Center of the Woods Hole Oceanographic Institution and Lecturer at the Massachusetts Maritime Academy.
https://seagrant.mit.edu/wp-content/uploads/2019/11/container-1611490_1920.jpg
1280
1920
Lily Keyes
https://seagrant.mit.edu/wp-content/uploads/2023/05/MITSG_logo_website.png
Lily Keyes
2019-11-18 14:19:54
2019-11-18 17:49:55
A Carbon Tax for Shipping: Theory and (Possible) Practice