Julie Chalfant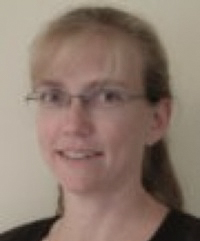 Phone: 617-253-9309
chalfant@mit.edu
MIT Sea Grant
Julie Chalfant is a research scientist in the Design Laboratory of the MIT Sea Grant College Program. Her current areas of research include ship design and integration, and early-stage design tools. She is a member of the Electric Ship Research and Development Consortium (ESRDC).
She completed her Ph.D. in Mechanical Engineering at MIT in 2008, in the area of three-dimensional solid modeling, with a dissertation entitled "Three-Dimensional Object Registration Using Wavelet Features." She also has two masters degrees from MIT in Mechanical Engineering and Naval Architecture and Marine Engineering, with a thesis entitled "Analysis and Design of Developable Surfaces for Shipbuilding."
A graduate of the United States Naval Academy and a former active duty Officer in the United States Navy, she has active experience in operating and maintaining Navy ships. She holds the Navy Surface Warfare Officer qualification, certifying expertise in all aspects of Navy surface ship operation, and the Navy Engineering Duty Officer qualification, certifying expertise in the procurement, installation and maintenance of complex systems on Navy ships.
Entries by Julie Chalfant
MAILING ADDRESS
MIT Sea Grant College Program
Massachusetts Institute of Technology
77 Massachusetts Avenue, NW98-151
Cambridge, MA 02139