OUR BLUE ECONOMY
MIT Sea Grant and Woods Hole Sea Grant hosted a Blue Economy briefing sponsored by Representative Dylan Fernandes at the Massachusetts State House on July 11, 2019.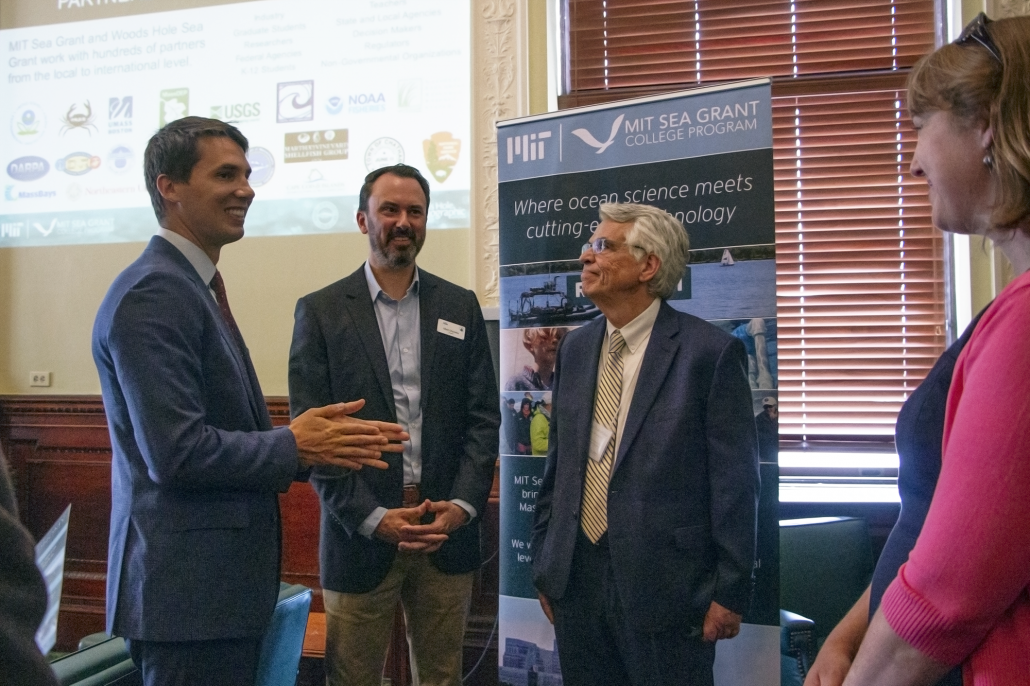 Rep. Dylan Fernandes with MA-based Sea Grant directors Matt Charette and Michael Triantafyllou discuss next steps after the briefing.
We look forward to partnering with the state in the future on job creation, water quality, coastal resiliency, and sustainable fisheries, as well as providing innovative solutions to the many challenges our coastal communities will face with the changing climate.
– Matt Charette
Director, Woods Hole Sea Grant